New Jersey Online Casino Software Providers
Though many of the biggest names in the New Jersey online casino network are somewhat new to the online casino industry in general, the same cannot be said of the software providers powering them. No matter where you play, or are thinking about playing, the software tends to be similar. You will actually end up finding out that the same grouping of companies support a large majority of New Jersey's online casinos.
Though these software companies are all great, some are better than others. In other words, certain providers are known for specializing in one aspect of online casino play while others are known for other aspects of their offering. The following few sections will break down some of the biggest names in the industry and tell you a little bit more about who they are and what they have to offer. After all, it makes sense that you find out a little bit about the software you will inevitably be subjected to.
IGT — International Games Technology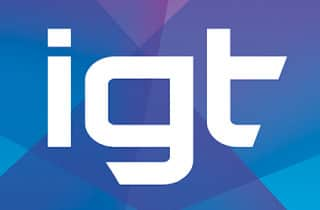 Whether you have heard of IGT or not, you have probably seen or heard one of their machines. Since the 1980s, IGT has been an important part of the casino industry ever since they created and introduced the first video poker machines. Through the rest of the 1980s, 90s, and early 2000s IGT stayed active in both the online and brick and mortar casino industries. In 1991, IGT went public and was listed on the New York Stock Exchange.
As far as what they are known for, the list is endless. They are a highly trustworthy company that has long been on the forefront of casino technology, especially as it relates to slots. In fact, IGT are unofficially credited with being the creators of the progressive jackpot. IGT's slots are widely considered to be second to none. If you are in New Jersey and in search of some top-notch IGT software, Virgin casino has exactly what you are looking for.
NYX Interactive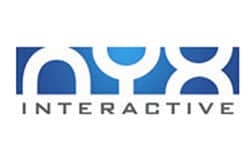 Founded in 2006 in Stockholm, Sweden, NYX Interactive may not have as much experience as some of the other popular providers, however their core group of founders have more combined experience than is necessary to produce a competent offering of casino games. What is perhaps most well-known about NYX Interactive is that they offer no-download casino play that functions at a very high level.
NYX is perhaps most popular in Sweden, having won many awards there and in the rest of Europe, but they are also popular in the state of New Jersey. As far as what casino games are offered by NYX, there really is no limit. In addition to more than 25 proprietary slot games, they have created a vast array of other casino games that cover just about every category you can imagine. As far as what New Jersey casinos offer NYX Interactive, Caesar's is a name that stands out. Caesar's is a popular brick and mortar casino, but their online offering is growing slowly but surely.
For conscious gamblers, the best part about NYX is that they are government-run in Sweden and therefore carry with them the aura of a provider that can offer a great real money gaming experience. They hold a number of licenses in a bunch of different jurisdictions and are touted as being one of the most straightforward and transparent operators around.
NetEnt – Net Entertainment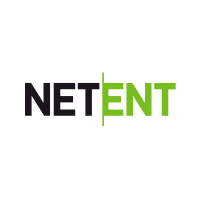 Net Entertainment is another Swedish company that is publicly owned. Unlike NYX, NetEnt was founded 10 years earlier in 1996. Their claim to fame is that they were pioneers of creating casino software that can function on java. What this really means is that they are pioneers of the no-download, flash version of casino play. Their mobile gaming platform is also revolutionary, and really shifted the way people gambled. Now there exist many other mobile platforms, most of which can thank NetEnt for their very existence.
The number of games that NetEnt created is just as impressive as their flawless track record. All varieties of casino games are offered by this provider, including a wide range of slot games—including progressives, reeled slots, and video slots with all sorts of added features. If it is a real money online casino game, chances are that NetEnt offers it. This sounds like a nice exaggeration, but it is real the cold, hard truth.
On top of all of this, the live dealer offering of NetEnt is second to none. For those who may not know, live dealer games are traditional casino games that are played online with a live-streamed dealer. Instead of seeing electronic cards turned by an invisible hand, live dealer games feature a real person who talks and interacts with the players. It is truly interesting, but also a great way to authenticate the online casino experience. A popular New Jersey online casino that utilizes NetEnt software is 888 Casino.
Mobile Offering of New Jersey Online Casino Software Providers
All of the aforementioned online casino software providers offer mobile gaming in some capacity. Some offer a platform that functions within the browser of your mobile device while others offer apps that can be downloaded directly to your device. NetEnt, unfortunately, only offers mobile play on iOS devices.
There are a number of other software providers that power the games behind New Jersey's real money online casinos, but the above are far and away the most popular. Of course, beauty is in the eyes of the beholder so we encourage you to check out some of the games offered by these many providers for yourself.