Responsible Gambling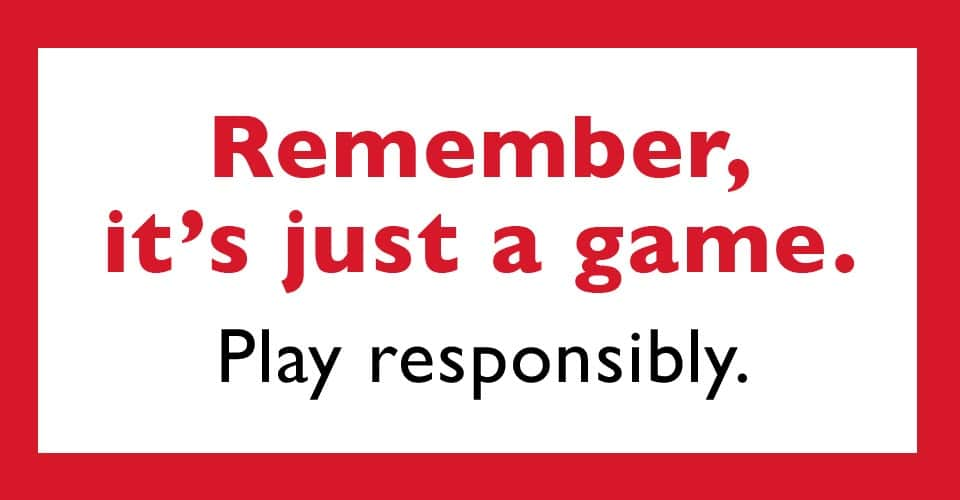 When the state of New Jersey decided to legalize and regulate an online casino industry, residents of the state—and the entire Mid-Atlantic region—rejoiced. No longer were the online casinos at which people were playing shady, unregulated, and based in some offshore country.
It is easy to look at all the good that has come from the legalization and regulation of online casinos in New Jersey, but it is important that we look at the opposite side of things as well. We here at NJCasinos.org look out not just for our staff but also the countless amounts of players who visit our website on a daily basis.
With increased access to online and mobile gambling comes a higher risk of problem gambling. Even though very few people would like to admit it, problem gambling is a very real thing that should never be ignored. In the following few sections, we will elaborate a bit on what you can do to ensure that you are, in fact, a responsible gambler. Before going any further, it is important to remember that gambling responsibly is something that is much more easily said than done. So while you may already know many of the things laid out below, it is imperative that you truly take them to heart and heed the advice that is given.
Know That The House Always Has the Edge
The first, and perhaps biggest, key to gambling responsibly is understand that the act of gambling in no way ensures that you will win any money. In fact, almost all of the games you will play are set up in such a way that the house (casino hosting the games) has an edge over the player. What this really means is that you are more likely to lose than you are to win. What's more, the house edge varies from game to game, with some giving you a slightly better chance of winning while others see your chances of coming out on top fall below 10%.
Knowing this, it is your responsibility as a player to set certain limits that you will not exceed. By coming into a gambling session with either a set time limit for playing, or a set amount of money which you are willing to part with, you will avoid a circumstance where you spend hours and thousands of dollars chasing losses. The thing about gambling is that it becomes so enthralling at times that players lose track of both how long they are playing as well as how much money they have lost.
Gamble with Family, Friends
Gambling alone is a surefire way to develop terrible gambling habits. Once inside your own head, you become convincing yourself with phrases like, "just one more hand" and "maybe if I play a little longer…" When you are gambling with family and friends, you are surrounding yourself with people who have your best interest in mind and will do everything they can to limit your losses and make sure you are playing within your ability and within your bankrolls' ability. Not only that, they will be able to point out developing bad habits and likely help you avoid them going forward.
Set Money Limits
Perhaps the best form of responsible gambling happens well before any gambling does. Before you sit down in front of your computer or head to a brick and mortar location to play games, decide on how much money you are willing and able to part with. If you are able to part with $200 but no more, bring only that amount with you into the casino, or deposit no more than that amount at an online casino.
Even though no one has any intentions of ever losing money, the first section of this piece does well to show you that you will, at some point, come out on the losing end of a hand or spin. By setting a limit for how much money you are willing to lose and sticking to that limit, you will never find yourself in a situation where you lose a quantity of money that is more than you can handle. When followed, this strategy prevents problem gambling from rearing its ugly head.
Duration and Frequency of Gambling
Just like setting a limit for how much money you are willing to lose via gambling, setting a limit on the amount of time you spend playing casino games is a smart idea as well. This is something that really applied to online players, because when sitting in front of the computer it is easy to lose track of time and wind up playing for hour after hour.
With that being said, setting a time limit for how long you play in one sitting is not enough. This is so because if you give yourself a 2-hour playing limit, for example, you can end up playing for 2 hours a day every day of the week, and the losses can really stack up. In addition to setting a time limit, you should also set a limit for how many times you are going to play in a given week. No matter who you consult, experts agree that playing online casinos every day is something that should be avoided. Not only does playing that frequently desensitize a person to the money they are losing, it is generally detrimental to mental health.
If you reach a point of self-realization and even begin to believe that you may have a problem with your gambling habits, you are not alone. There are plenty of resources that will offer free help and advice to anyone who has even the smallest inkling that they have a gambling problem or addiction.