Revel Property Owner Glenn Straub Sues New Jersey over Permit Delay
Maverick real-estate investor Glenn Straub has filed suit against the state of New Jersey over obstructions to Straub's ongoing plans to revitalize the former Revel Casino property into a hotel-only venue.  Straub acquired the Revel property and buildings in 2015, following a convoluted and oft-controversial series of bankruptcy proceedings by the hotel-casino's former owners.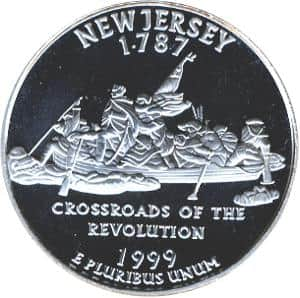 The Revel was perhaps Atlantic City's biggest and most infamous failure, never coming close to profitability and closing in September, 2014 after only two years in business.  Struab's purchase of the property for $84 million last year amounted to only a few pennies on the dollar compared to the initial $2.4 billion development cost of the property.  Since buying Revel, Starub has sunk at least $100 million into the property and renamed it TEN.
Despite the restructuring, it's been tough sledding.  Straub's management company, Polo North, quickly became involved in a battle with the utility providing power to the complex, ACR Energy.  From there it's been on to continuing battles with state officials, over whether the new TEN property will still be required to house a casino as part of its operations.  The property deed as overseen by both Atlantic City and the state-level New Jersey Casino Control Commission mandates that a casino be part of the property's business operations.
Straub's company has filed a petition with the CCC to run TEN as a hotel only, but the CCC hasn't ruled on it, instead sitting on the matter for several months.  Straub has also filed a "just in case" application with the state for a new casino-operations license in his company's name, but the CCC hasn't acted on that, either.
Commented Straub's attorney, David Stefankiewicz in an Associated Press update, "Mr. Straub has spent a lot of time, effort and money in trying to make Atlantic City great again. He remains ready, willing and able to open the casino.  Instead of creating roadblock after roadblock, the agency should be doing everything in its power to facilitate getting this casino opened," Stefankiewicz added.  "Doing business here should not be this hard."
The former Revel, now TEN, is officially slated to open in 2017.  It sits at the far north end of Atlantic City's famed seaside boardwalk, which remains casino-devoid at the moment.  Just south of the TEN property sits the former Showboat Casino owned by Caesars, which was closed by that company in 2014 in a bid to make Caesars' other AC properties more profitable.
The Showboat, in turn, has been reopened as a hotel-only property, but that only after a protracted struggle with the Trump Taj Mahal and its current owner, Carl Icahn.  The Showboat and the Taj were both supposed to be in business as neighbor casinos anchoring the north end of Atlantic City's Boardwalk, but now the Taj is shuttered as well.  (Rumors still persist that Icahn will try to re-open the Taj in 2017 as a non-union casino property, though that's a separate AC story.)  Yet the north end of the Boardwalk has shown itself to not truly be viable as casino-traffic hub, and that's part of why Straub has argued for TEN to be hotel-only.
And all that returns to Straub's lawsuit against New Jersey, which appears to be an attempt to force the CCC's hand, one way or the other.  Straub has threatened to pull out of the TEN development if the state doesn't grant one of the permits soon, even if the state believes it's a posturing bluff, given the investment Straub has already made.  There's also the question of how large a casino the TEN property might be forced to house, should the state choose that route.  All of the enhancements made to the property to date have been of the non-gaming variety, suggesting its eventual role as a casino and "family" (meaning non-gaming) entertainment site.