Phil Ivey Seeks Finalization of Borgata-Favoring Judgment, Plans for Appeal
Attorneys representing renowned high-stakes gambler and his playing partner in a judged illicit "edge sorting" scheme at Atlantic City's Borgata Hotel Casino & Spa have filed a motion on Ivey's behalf to have the initial $10.13 million against Ivey and a co-defendant made final so that the appeals process can began.
In a pair of filings made in the case, consisting of a two-page motion and an 18-page supporting brief, Ivey's attorney Louis M. Barbone asked presiding judge Noel L. Hillman to make last month's judgment final.  Hillman ruled last month that Ivey and his playing partner, Cheung Yin "Kelly" Sun, were liable and must repay the $10.13 million that Ivey (the official player of record), won at the Borgata's high-stakes mini-baccarat tables in 2012.  Barbone's firm also represents Sun in the matter.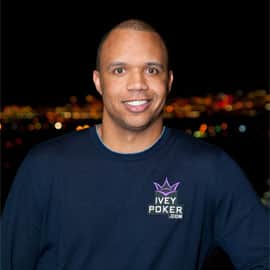 Though it might seem odd on its surface that Ivey and Sun want the decision against them to be finalized, the case cannot be appealed until such a step is taken by Hillman, a New Jersey Circuit Court judge.  The matter was left un-finalized in part because Hillman dismissed entirely the Borgata's separate claims against the maker of the playing cards used as part of Ivey's and Sun's scheme.  That card maker, Kansas City-based Gemaco, Inc., did not intentionally help Ivey and Sun in any way.  Instead, the eyesight-trained Sun identified microscopic print variations on the Gemaco-produced cards to help Ivey gain an advantage against the Borgata.
Judge Hillman threw out all of the Borgata's claims against Gemaco — as he likewise did with Gemaco's counterclaims against the Borgata — but left the proceedings open to allow all parties to file motions following last month's judgment.  Since both the Borgata and Gemaco were allowed leave to refile complaints against each other if the need arises, and since such an action would not even be allowed should the Borgata be successful in collecting the $10.13 from Ivey, there's little reason to keep that portion of the case to remain open.
The 18-page supporting brief, filed last week, is the most interesting part of the latest developments.  Ivey's counsel seeks to appeal this case to the US Third Circuit Court of Appeals, which could choose to accept the case or decline it.  The brief, though, outlines the strategies that Ivey's defense plans to bring up at appeal, which is another way of saying to Judge Hillman, "Here's how you screwed up."
One of the key points in the motion to finalize is that Ivey's defense lawyers are also moving to have that $10.13 judgment stayed, or temporarily blocked from being collected, pending the outcome of the promised appeal.  And, in support of these motions, Ivey's defense lawyers repeatedly reiterate their "strong showing of the likelihood of success on appeal."
Ivey's attorneys will argue two main points on appeal, according to the brief.  The first point is that Hillman's ruling, in which he declared that Ivey and Sun adjusted the pre-stated odds of the mini-baccarat game, without the Borgata's knowledge, thus made that game something other than the known-odds mini-baccarat game that New Jersey's gaming regulators had authorized.  Hillman chose a twisted route to reach a decision in which all of Ivey's gambling wins were ordered returned to the Borgata, despite the fact that none of the individual actions undertaken by Ivey or Sun were illegal under NJ casino law.
The rationale behind Hillman's ruling was and is arguably weaker than that issued against Ivey in a similar case in England involving London's Crockfords Casino.  Ivey's attorneys haven't missed that point.  They wrote, in just one of several telling passages:
"The court's finding that some other provision of the CCA [Casino Control Act] with regard to economic stability nonetheless renders defendants' play a breach of fair play, is directly contrary to its finding that defendants violated none of the rules and regulations regarding the game of baccarat and that the parties [sic] agreement to alter the terms of play was likewise permissible."
Hillman's ruling, in part, was based on the premise that the Borgata is entitled to make a profit, and thus the odds of the game must be skewed in the casino's favor.  Whatever one thinks about the legality or integrity of Ivey's and Sun's scheme, that rationale seems flawed, and is thus open to further legal attack.
But that's not the only area where Ivey's counsel hopes to continue the battle… and in effect re-litigate the case.  Last month's ruling favoring the Borgata was technically a split decision, because the Borgata also filed claims of fraud and RICO (racketeering, because multiple people "conspired" against the Borgata in the scheme).
Hillman threw out those claims, but found against Ivey and Sun on claims that the pair had violated an implied contract — namely, the rules of gaming at the casino.  But there's a problem.  As cited by Ivey's attorney, such contract-violating claims fall under a six-month statute of limitations in New Jersey, but the casino waited two years to file suit against Ivey, Sun and Gemaco.
As Ivey's attorney wrote:
Defendants have maintained since initially filing a motion to dismiss plaintiff's cause of action that Borgata's failure to plead the only viable legal remedy for relief barred its complaint. The Court has now found that all of Borgata's fraud-based and RICO claims were without basis and has definitely ruled that its only basis for relief is the existence of the defendants' illegal play by marking and therefore recovery from an unauthorized game under the CCA [New Jersey Casino Control Act].

Unlike the circumstances of Golden Nugget (a different NJ gambling case including a clawback against players with a hidden advantage), where the casino filed its complaint within six months of its loss, Borgata's complaint was filed April 2014, two years after defendants' casino play. Plaintiff's cause of action for breach of contract pursuant to an illegal and unauthorized casino game was barred by the applicable statute of limitation at time of filing.
The next round of hearings in the case is scheduled for February 21st.  It is likely that the case will be finalized at that time, or shortly thereafter, even though the Borg's attorneys are likely to argue against the stay against collecting the $10.13 million, or at least to argue for bond to be deposited as a form of lien against Ivey, pending the appeal.