New Jersey Votes No on Statewide Casino Proposal
New Jersey voters on Tuesday turned down a proposal to modify the state's restriction on legal casino gambling to allow the construction and state licensing of two new casinos in northern New Jersey, to increase accessibility to New Jersey casino for visitors from the New York City and Philadelphia metro areas.
The vote against the referendum was historic — the finally tally was about 78% to 22% against, with a margin of more than 1.5 million votes — which is significantly worse than any other referendum in New Jersey history, according to local news reports.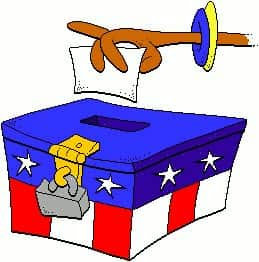 As a result, casino gambling in New Jersey will remain available only in at Atlantic City, despite that city's lagging financial fortunes and relatively difficult to reach locale.  However, Atlantic City's existing casinos and local government celebrated the referendum's failure, believing that the result may also trigger new investment into the city's fraying infrastructure.
The referendum's failure was long since a fait accompli, even if the vastly negative margin surprised many onlookers.  The primary marketing and lobbying group in favor of the expansion,  Our Turn NJ, stopped running ads supporting the referendum's passage way back in September, citing horrible survey numbers and no way for the referendum to pass.
The plan's primary backers were philosophical about the loss, having plenty of time to prepare for the outcome.  In a joint statement, Reebok CEO Paul Fireman and would-be casino developer Jeff Gural, expressed disappointment, but not surprise, at the result.
"We do not view the failure to pass Question No. 1 as a rejection of gaming expansion but as a rejection of our state's current political climate and a failure to have all the facts presented to them," said Fireman and Gural.  "New Jersey has to start from the beginning on gaming expansion," they added. "What the people of this state need to see is a transparent, competitive plan that outlines in full detail how gaming expansion would work."
The pair were part of two investment groups who had hoped, via the referendum, to receive the go-ahead for new casino resorts in Jersey City and the Meadowlands Racetrack.  Instead, the state will remain officially served by the seven remaining Atlantic City casinos (down from 12 a few years ago), plus the 20 official, state-licensed online sites also open to New Jersey gamblers.
Casinos in states adjacent or close to New Jersey, a wide semi-circle that runs from Maryland to Connecticut, will also likely retain increased revenue in the years ahead, at least until the question comes up again for New Jersey voters.  However, the state's gambling attention is far more focused these days on the possible future legalization of sports betting, which the state already approved by referendum five years ago.
Given the legal battle over that plan, and given the general lack of interest in more casinos in northern New Jersey, several years likely will pass before a similar referendum as Tuesday's comes up for a statewide vote.