New Jersey Gaming Report, November 2016: Slight Revenue Dip Despite Online Games
New Jersey's Division of Gaming Enforcement [DGE] has released its monthly summary of gambling revenue generated by the state's licensed casino properties and online sites.  In a top-line return that offers little in the way of startling news, the overall brick-and-mortar gaming win for all remaining land-based gaming offerings in Atlantic City was off by 5.8% from a year earlier, though continued growth in the online sector was able to offset some of that loss.  New Jersey's more than two dozen state-licensed online gambling sites combined to win $17.2 million last month, a healthy jump of 29.9% from November 2015's $13.2 million online win a year earlier.
The $4.1 million jump in year-over-year online win wasn't nearly enough to counter the brick-and-mortar decline, an $11 million drop to $180.1 million from last year's $191.1 million figure for the month.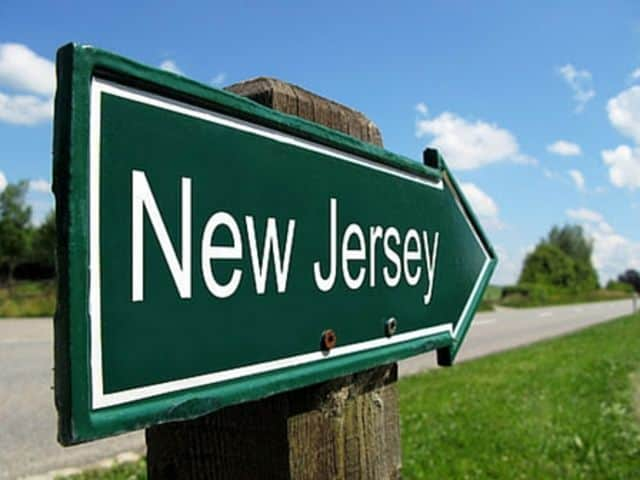 Combine live and online returns, and the state's overall year-over-year performance shows a 3.5% slide.  But it's perhaps not even that bad.  November of 2016 was the first full month where no revenue from the Taj Mahal wasn't included.  The Taj closed in early October.  Last November, the property notched a win of 12,8 million.  That exceeds the $11 million drop in the total Atlantic City "live" casino market that the numbers show, meaning that in reality, Atlantic City's remaining casinos, on average, are holding their own.
Year to date, November's results are in line with the rest of Atlantic City's numbers, again showing the East Coast gambling hub at least holding its own.  Per a DGE press statement, "
For the year-to-date, the Industry's Casino Win totaled $2.216 billion through November 2016 compared to $2.237 billion in the prior period, reflecting a decrease of 0.9%."
Again, though that included some numbers from the now-defunct Taj.  Strip that away, and it's another small positive.  "For the year-to-date," the DGE presser continued, "Current Operators Casino Win was $2.091 billion, reflecting an increase of 1.2% compared to the same period last year."
While the Borgata remains the dominant live casino property in Atlantic City, there's still no clear market leader in the state's online gambling market.  The Borgata did eke out a narrow market-share win in November, with its $3.809 online win literally just a single gambling whale ahead of the Golden Nugget's $3.802 million month.  The Nugget narrowly led October's online numbers, and the state's overall online scene remains a heated five-way battle.  Caesars Interactive NJ, Resorts Digital (which includes PokerStars NJ) and the Tropicana all came in with November online wins of between $2.9 and $3.4 million, meaning all three online divisions are on the Borg's and Nugget's virtual heels.
If there's any possible takeaway from the online numbers, it's that the Borgata's return to the top of the heap might be short-lived.  Of the five major New Jersey online providers, the Borgata's sites are the only ones that showed a collective decline (off more than 7%) from November of 2015 numbers.  Golden Nugget, by comparison, was up a whopping 73% year over year, so they shouldn't be trailing the Borg's online win much longer.  Yet even the Nugget's online surge pales beside that of Resorts Digital, where the addition and growth of the PokerStars services has resulted in a gigantic 164% year-over-year gain.