Latest Borgata v Phil Ivey Filing: "This Case is About Money"
The post-judgment legal wrangling between famed poker pro and high-stakes gambler Phil Ivey and Atlantic's City Borgata Hotel Casino is boiling down to the basics in the wake of Ivey's recent motion to have the Borgata's $10.13 million judgment against him declared final, to hasten the legal road to a promised appeal.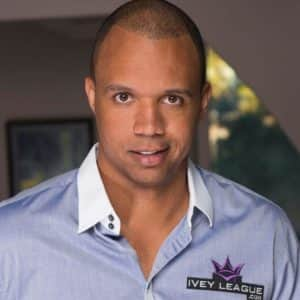 In a filing this week by attorney Jeremy Klausner, on behalf of the Borgata and its parent company, Marina District Development Co., LLC, the Borgata has no issues with the case's presiding judge, declaring December's split decision against Ivey final.  However, the Borgata counsel wrote, they disagree utterly with the second half of Ivey's motion, which seeks a stay of the $10.13 million judgment, pending appeal.
Such stays of a civil judgment are generally granted only in exceptional circumstances, usually when there is a significant likelihood of a decision being overturned on appeal.  This latest filing, a response to that post-judgment filing from a little over two weeks ago, argues that no such exceptional circumstances exist.  More to the point, Klausner's brief states, Ivey's concerns are solely financial, and, incorporating other court rulings in his response, money alone can never be the reason such a stay could be issued.
"This case is about money, nothing more and nothing less," wrote Klausner, as part of his summation.  "Defendants did not and cannot demonstrate irreparable harm as a matter of law. They are not entitled to a stay pending appeal."
Ivey and his co-defendant, the "Queen of Sorts," Cheung Yin Sun, have argued that forcing them to post the $10.13 million in advance of their appeal would significantly impact their business opportunities in the meantime.  However, exactly what those opportunities might be were never detailed, much as one would assume Ivey and Sun would love to retain the $10.13 million by any means possible.  (It was Sun whose trained vision helped Ivey win tens of millions at mini-baccarat in casinos around the globe, until their joint "edge sorting" scheme was uncovered.)
Klausner's brief goes on to detail many of the ways in which Ivey purportedly has deep financial pockets, implying that posting the bond, as normally required, ought not to be too much for Ivey to bear.  Here's an excerpt:
First, a number of internet sources estimate Ivey's net worth at $100 million.  In July 2014, for example, Ivey was reportedly able to post $1 million in cash in connection with a criminal proceeding against a Macau businessman and his son.

By comparison, the entrance fee for the world's richest poker tournament, the World Series of Poker Main Event, is only $10,000.  Ivey's own website captions him as "one of the greatest [poker] players alive and states "many feel that it is just a matter of time before [Ivey] takes down poker's grandest prize." It is not just boasting, Ivey's skill and success as a professional poker player are well documented. He is in the top 3 for poker winnings all time, and there is no suggestion that he cannot continue to be successful. Entrance fees for other poker tournaments are far less than $10,000 and one can play online poker with initial deposits of under $100. Thus, he is not in danger of being prevented from playing poker.

Second, Ivey has other poker related interests. Foremost are Ivey League and Ivey Poker, the main component of which is a poker tutoring and resource website "teaching the world to win at poker." See www.iveyleague.com. He is a also fledgling actor, having appeared as himself in Kid Poker (2015), and more recently in a television advertisement for the Chrysler 300 titled "The Kings and Queens of America" (Ivey was the poker "king"). In 2014, along with Jeff Fried, Esq., and Monta Ellis (then guard for the NBA's Dallas Mavericks, now a member of the Indiana Pacers), Ivey founded All-In Entertainment LLC, a boxing and entertainment firm representing sports and media interests, the promotion of worldwide entertainment events and orchestrating boxing events. See www.allinentertainment.com. …
And that's only a partial list.  Klausner's brief could have mentioned the tens of millions earned by Ivey from his owner-player role with the old Full Tilt… exact numbers and whereabouts of FTP distributions unknown.  Heck, Ivey was even listed as one of the partners in a firm that was approved by Nevada officials to open a medical-marijuana dispensary, along with other well-heeled investors.
But exactly how much Ivey has in assets is still only conjecture.  What the Borgata really seeks to accomplish here is to force — as is normal here — the amount of the judgment to be forced into New Jersey's legal system, where the Borgata can easily collect it should they win Ivey's forthcoming appeal.  Ivey, of course, has other desires.
Still to be fought out is exactly how "likely" Ivey is to prevail upon appeal.  While it's a safe bet that Judge Hillman isn't "likely" to rule against himself, and thus grant Ivey the stay of the judgment bond, one of the arguments brought up by Ivey's attorneys was utterly ignored by Klausner and the Borgata in their response.  That's the claim that the violation of the implied contract between Ivey and Sun and players and the Borgata as the host casino was time-barred by statute by the time the Borgata finally got around to filing suit.  That question, seemingly, has not been fully answered, and it appears the best of all the thin hopes Ivey has that he might, in the end, prevail.