Former Caesars AC Security Gets 11-Year Sentence for 2014 Robbery
Former Caesars Palace Atlantic City security guard Izyiah Plummer was sentenced to 11 years in prison on Thursday for his role in orchestrating an armed robbery at Caesars in 2014 in which $181,200 was stolen from the casino.
Plummer pled guilty last August on all charges filed against him a year earlier pertaining to the robbery, in which he and three others, wearing ski masks and gloves, used Plummer's knowledge of the casino's layout to gain access to an inside cash kiosk where significant funds were often held.  Plummer, now 22, had been terminated from his job at Caesars shortly before the July 21, 2014 robbery, for undisclosed reasons.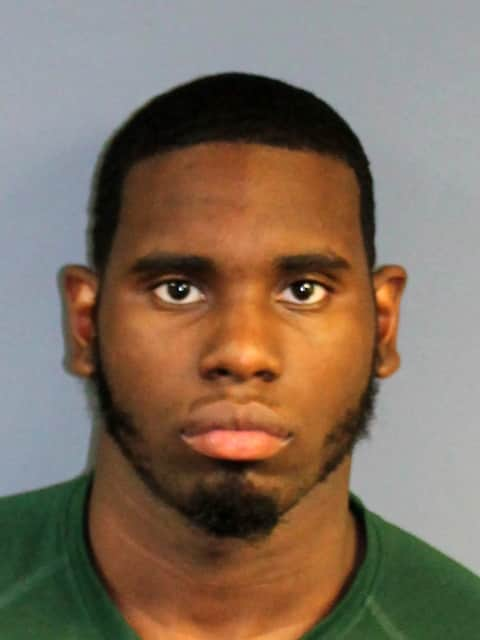 The guilty plea on all counts covered charges of first-degree armed robbery, conspiracy, aggravated assault and weapons offenses.  The August plea and Thursday's sentencing came before Atlantic County Superior Court Judge Bernard E. DeLury Jr.
While a trip to any Atlantic City casino is often well worth the entertainment and travel expense (though we here at NJCasinos.org are even more fond of playing online at Caesars Casino, where we can gamble in the comfort and privacy of our own homes) had you been on hand to witness the robbery, it might have been a little bit too risky and "exciting" for even a veteran gambler's taste.
From a New Jersey Attorney's Office statement on the case:
The investigation revealed that at about 6:18 a.m. on July 21, 2014, Plummer and [Aaron] Evans arrived at Caesars Casino in a car driven by [Nathaniel] Greenlee, with Jackson in the passenger seat. Plummer and Evans entered the casino wearing masks and gloves and approached a security guard and another casino employee who were loading full cash boxes onto a trolley from a self-redemption terminal at a kiosk. Plummer pointed a handgun at the two employees. Plummer pointed the gun at the security guard's head while Evans removed three cash boxes from the trolley. As the two robbers were fleeing the casino, one of them dropped one of the cash boxes and left it behind. Plummer and Evans escaped from the casino with two cash boxes containing approximately $181,200 and entered Greenlee's vehicle.
Investigators recovered at least $46,000 of the stolen cash, in addition to other evidence directly linking the four men to the robbery.
Evans, Greenlee, and the fourth member of the robbery team, Donovan Jackson, all pled guilty last June on similar charges.  Evans was sentenced to eight years, with Greenlee and Jackson each receiving seven-year visits to the state pen.  Plummer, as the ringleader, received the longest sentence; in addition, he won't even be eligible for parole for nine years and four months.
Several of the offices involved in the investigation and prosecution issued cheesy gambling-themed quotes to note the successful prosecution.  Some samples:
"Plummer planned and executed a violent armed robbery that put lives at risk," said Attorney General Christopher S. Porrino. "With this sentence, we're protecting the public by keeping a dangerous criminal behind bars for many years."
"Plummer thought he could evade capture by wearing a mask and using his inside knowledge of casino security to commit this heist, but the State Police quickly identified Plummer and his accomplices," said Director Elie Honig of the Division of Criminal Justice. "Together we built a strong case that now has resulted in lengthy prison sentences."
"Many people have dreams of getting lucky and walking away from a casino with the big jackpot, but unfortunately Izyiah Plummer chose to rely on robbery and violence to make his dream come true," said Colonel Rick Fuentes, Superintendent of the New Jersey State Police. "Thanks to some great work by the lead State Police detectives and our partners, Plummer won't be planning heists in the near future."