Popular NJ Casino Apps
When online casinos were first introduced, it really revolutionized the way in which people gamble. Instead of having to travel for hours to play at a brick and mortar location, any casino game could be played for real money from in front of your computer screen.
New Jersey's legalization and regulation of their own, intrastate online casino network was one more step in the right direction and made gambling completely legal [within the state's borders, of course] and much more trustworthy than ever before. An extension of the legalized online casino network in New Jersey are the many smartphone apps that have come into play.
These apps make real money casino play even more accessible than ever before. The following few sections will highlight everything you need to know about New Jersey online casino apps and will also highlight a few of the most popular.
[Pictured, sample NJ Online Casino App suite]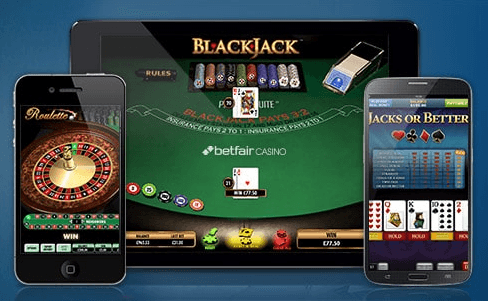 Why Utilize NJ Casino Apps?
If you are looking for a reason as to why you might want to play NJ online casino games, look no further. First and foremost, the biggest reason people choose to play real money casino games in New Jersey via smartphones and tablets is due to the flexibility that it offers. Even though traditional online casinos afford you the ability to play real money games from the comfort of your own home, when you are outside the home that ability disappears. With smartphones, however, it doesn't matter where you are, you always have access to the internet.
As such, your ability to play these types of games only ends when your connection to the internet ends. And in this day in age, that is almost never. What's more, NJ online casino apps allow you to play many different games from your smartphone or tablet. Many people mistakenly think that these apps are limited to offering slot games exclusively, but the reality is that just about every game that is available through traditional online casino websites are also available on their mobile applications.
The user-base for New Jersey mobile casinos is relatively small at the present moment in time, but growing all the time. The simple fact of the matter is that many people are unaware of their existence. Even New jersey residents who are fully aware of the legalized online casino industry are often surprised to find out that their favorite games are also able to be played on their smartphone.
Apple iPhone and iPad Casino Apps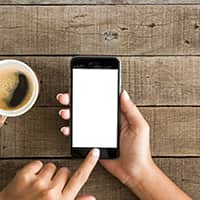 Ever since the App Market came to be, there have been casino games in abundance. For the longest time, however, almost all of those apps consisted of online casinos that did not accept real money deposits. So while there were thousands of casino apps available, they were essentially worthless due to the existence of only play money games.
Once New Jersey legalized and regulated online casino play in the state, the App market changed completely. Now, there are multiple real money casino apps that allow you to play most every type of casino game. The most popular games played on apps include slots, blackjack, and roulette, but there are so many more available. These apps are free, easy to download, and provide a great experience that rivals what you will get from playing the same games in front of a computer screen.
Android Casino Apps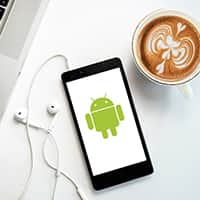 While the Apple App market allows users to download online casino apps directly to their device, the same does not exist for Android devices. The Google Play Store supplies Android users with their smartphone and tablet applications, but they do not offer real money casino apps. This may seem like New Jersey Android users are out of luck, but the reality is far from the truth.
When it comes to Android-powered smartphones and tablets, New Jersey online casino apps exist in a unique way. Instead of downloading them from the marketplace, they exist as applications that function within your phone's web browser. This may sound confusing, but it really isn't. By simply opening your web browser and navigating to the online casino at which you would like to play, games become immediately available.
Whether you are playing within your web browser or via a downloaded app, it really does not make a difference. So long as you are using the services of a well-respected casino—of which there are many in New jersey—your player experience will be top-notch, glitch-free, and similar to what you would find when playing in front of a computer screen.
Top NJ Online Casino Apps
There are quite a few real money New Jersey applications, but amongst the best is the Virgin mobile casino application. The application is extremely simplistic in its design, and this may sound bad but really it is not. The cleaner the app is the better its functionality, and all this really means is that your games will never freeze or glitch, and the app itself is not prone to crashing.
Most of the online casinos featured on NJCasinos.org have some kind of app – and they're all really solid in terms of accessibility and speed. The aforementioned Virgin Casino app, for example, you will find a healthy selection of slots as well as a competent selection of other casino games. Whether you want to play blackjack, slots, video poker, or roulette, the choice is yours and the options are plentiful.
BetFair is another top operator in the state of New jersey and they also offer a plethora of games all from their app. BetFair is a trusted name not only in New Jersey, but throughout the world. This is something that helps its popularity and breeds a feeling of trustworthiness that is so difficult to attain when playing real money casino games online or on a mobile device.
For a complete list of NJ apps, simply check out one of the many casino reviews we have listed here on the site. Chances are, most of these already have mobile apps ready to go if you're looking to play a game from your mobile device or tablet.