New Jersey Mobile Casinos

Online casinos have been a mainstay in the lives of many since they first becoming popular worldwide back in the late 1990s. Fast-forward to the mid-2000s and the online casinos that were available started boasting increasingly lifelike graphics, more games and game variations, and an overall player experience that was so much better than before.
As we approached the conclusion of the first decade of the 21st century, smartphones and tablets began to revolutionize the way in which people gambled for real money online. Nowadays, there are few people out there who do not own and use a smartphone and/or tablet. To that same end, almost every online casino, and basically every single one from New Jersey, offers some sort of mobile gaming option.
Most often, this option exists as software that is able to function within your web browser. There are a few sites that have dedicated mobile applications, however these are few and far between simply because the app marketplaces that exist do not necessarily like to get involved with real money gambling in the United States. New Jersey is a bit of an exception, but you still see most sites simply opting to have the games played within a phone's browser.
When it comes to gambling for real money online via your mobile device in New Jersey, an internet connection is really all you need. Whether it be a wi-fi connection or your standard LTE phone connection, you are only seconds away from being able to play just about any type of casino game online for real money.
Best iPhone/iPad Online Casinos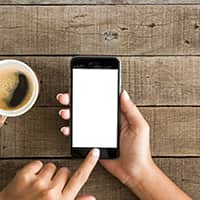 There is no denying that Apple is, in many ways, dominating the game as far as mobile devices are concerned. Whether it be the iPad, the iPhone, or one of Apple's many other products, you can seldom walk down the street and avoid seeing the Apple logo. As such, it follows that iPhones and iPads are called to service when people want to play real money casino games on the go.
In most cases, the software for iPad and iPhone mobile casino games operates in such a way that no dedicated app needs to be downloaded to your device. Instead, by simply navigating to the online casino's site, you will be redirected to the mobile site. Once there, you will notice that the mobile website looks and feels much like an app. Even though you haven't actually downloaded anything, you are able to play mobile games right there in your browser.
Some New Jersey online casinos, like 888 Poker NJ for example, have a downloadable app that exists on the Apple marketplace. The app is free of charge and takes only seconds to download. Whether you are downloading an app or not, it really shouldn't make a difference. The truth is, there is no clear-cut benefit to playing via a dedicated app vs. playing within your phone's web browser.
Best Android Online Casinos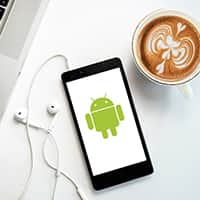 Android devices may play second fiddle to Apple, however they are still extremely popular. Mobile casinos exist on these devices in much the same way they do with iPhones and iPads. Most often, the casino and all of the related games can be accessed via your device's web browser. By simply typing in the casino website name and going to the site, you will be presented with a mobile interface. Here is where you can navigate to your preferred game selection and begin playing in no time at all.
As it is with Apple devices, you will find that most Android online casinos do not offer downloadable applications. With that being said, sites are moving in the direction of creating their own applications and it is only a matter of time until the Google Play Store is swamped with mobile casino apps. So while some sites offer apps, you will find that most simply allow you to play real money games within your web browser.
>> Check out our breakdown of our favorite NJ Android Casinos.
Top New Jersey Online Mobile Casinos
With many online casinos already in the New Jersey market, and even more going to be entering within the next few years, it may seem like an arduous task to figure which ones are the best and which ones are lacking. Luckily, we have done the work for you and are going to highlight some of the best New Jersey real money online casinos as it relates to their mobile offering.
PartyCasino offers a downloadable mobile application for Android users and allows those with Apple devices to play games directly in their web browser. As soon as you log onto the site on your phone, you are immediately prompted to download their highly functional software to your phone. Once downloaded, you are able to play a wide range of real money casino games, including slots, video poker, baccarat, and many more. It also helps that they offer a free $25 just by signing up for a new account!
Harrah's is also a name that is all too familiar for casino players, however it isn't the most familiar name for those who play casino games online. Still, their offering for New Jersey residents is great. As far as mobile gaming is concerned, both Android and Apple users have the option of downloading Harrah's gaming software directly to their phone. The download itself takes only a matter of seconds and is quite pain-free – not to mention you'll get 20 free slot spins. Naturally, just about every game that is able to be played via the traditional desktop site is also able to be played on Harrah's mobile.
Mobile Casino Sign-Up Bonuses and Promotions
While most every New Jersey online casino offers bonuses to players who have just created an account and/or have deposited for the first time, there are not many mobile-specific promotions. With that being said, if you are new to a site and are looking to play exclusively via mobile devices, most of the promotions offered to new players and new sign-ups are still able to be taken advantage of.
At most NJ casinos, the bonuses exist either in the form of a certain dollar amount worth of free play, or via a matching bonus tied to your first deposit. The competition is so fierce, in fact, that a lot of the online casinos available to New Jersey residents feature both free play and matching deposit bonuses. An example of this might be something like $25 in free money after creating an account at sites like 888 NJ, and a 100% matching bonus on your first deposit—with a maximum of $300 in bonus monies able to be given out.
The overarching point is that whether you are trying to play on a mobile device or on a computer, there is no shortage of options. As New Jersey's online casino network grows, so too will the options for players as far as number of casinos and variety of games offered.