No Deposit Bonuses for NJ Players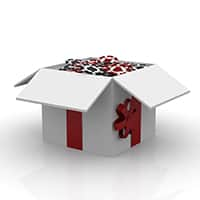 Online casinos, especially those in New Jersey's newly-created network, are always striving to build their customer base. Though there are many ways to do this, what from having a wide range of games and deposit options to offering a user-friendly interface, few are superior to the offering of attractive bonuses. Bonuses work by rewarding players just for deciding to play at a specific site. They exist in many different forms, but at the end of the day they all work to give a player free money just for doing what they normally might have done anyway.
One type of bonus is referred to as a no deposit bonus. As its name implies, this type of bonus allows the player the ability to receive a bonus by simply signing up for an account and following through with the registration process. It may seem strange to you that casinos are willing to, quite literally, give money away, but that is exactly what they do. With that being said, however, there are a few things you should know before committing to any type of no deposit bonus.
How These No Deposit Bonus Offers Work
The most simplistic way to explain how a no deposit bonus works would be to say that you receive a bonus just for existing – easy as that. Without doing much more than taking a few minutes to create an account, an online casino will award you with free gambling money, a certain number of slot spins, or just about anything else within the parameters of what their brand can offer.
It is this way in order to take the pressure off the player. While other sites offer attractive bonuses that only see a player rewarded once they have executed a deposit, sites with no deposit bonuses are so certain you will enjoy your time, they are willing to allow you to play for free with the hope that you might eventually make a deposit.
Types of No Deposit Bonuses
As was briefly touched upon above, the phrase "no deposit bonus" encompasses a few different types of bonuses. These bonuses, as well as what constitutes them, will be described in the following few sections.
"Free Money" No Deposit Bonus
Without going much beyond the title, you probably have a good idea of what a free money bonus might consist of. As you might have guessed, once you create a new account, your account will automatically be credited with a certain amount of money with which you can begin gambling. With the ability to play any game a particular online casino has to offer, you can reap all the benefits without having to risk anything other than the time you spend playing.
This may all sound too good to be true, but the reality is that the free money given to you is never actually yours. Sure, you can spins slots and play hands of blackjack, but in order for any of that money (or winnings stemming from it) to be eligible for withdrawal you must fulfill certain requirements. In most cases, not only will you have to gamble with that money a certain number of times, you will also have to make an actual first deposit before the money becomes eligible for withdrawal. All of these wagering requirements are spelled out in the terms and conditions of the bonus itself, and for this reason we highly recommend that you learn as much as you can about a bonus before ever committing to it.
"Free Play" No Deposit Bonus
The free play no deposit bonus will often be administered in terms of free spins on slot games. By creating an account you will be given a certain number of risk-free spins. Not having to wager a dime and still being able to play slot and other casino games sounds great, but once again, not everything is as it seems.
Let's say, for example, that with one of your free spins you win a fairly sizable amount of money. In the immediate wake of this victory, you might want to head to the cashier and redeem your winnings. While this sounds all fine and good, chances are that you have yet to fulfill the stated wagering requirements. In most cases you will have to continue wagering with the winnings stemming from the profitable spin and/or make an initial deposit.
That's the thing about no deposit bonuses. Even though the words "no deposit" are in the name, the fact of the matter is that nothing can be cashed out until a deposit is executed. This is just one of the many ways New Jersey online casinos lure you in and get you to become their customer.
With all of this being said, you should not be under the impression that it is impossible to turn a no deposit bonus into real money. So long as you fulfill the laid out requirements you can do exactly that. Wagering requirements differ from site to site and bonus to bonus, so it would behoove you to do your fair share of research before committing to a specific no deposit bonus.
New Jersey Online Casino No Deposit Bonuses
The following will highlight a few of the most popular New Jersey online casinos as well as the no deposit bonuses they offer their players.
Borgata Casino, for example, is willing to credit a player's account $25 simply for signing up. Harrah's on the other hand, are going to give players 20 free spins once their account has been created. Because the New Jersey intrastate network of online casinos is reaching out to audiences that have never even consider playing real money casino games online, it is clear to see that sites are doing everything in their power to land as many customers as they can.
In addition to the two aforementioned sites, you will find that BetFair, Caesars, Golden Nugget, Tropicana and so many other sites offer no deposit bonuses. What's more, many of these same sites also offer matching sign-up bonuses as well. So when you do finally make that first deposit, your account will be given a nice monetary boost.